Introduction
The BlendKit Course is a set of subject matter neutral, open educational resources related to blended learning developed by Dr. Kelvin Thompson and available for self-study or for group use. Periodically, these materials will also be used as the basis for a facilitated open, online course.  When available, information on such cohorts will be posted on this page. The goal of the BlendKit Course is to provide assistance in designing and developing your blended learning course via a consideration of key issues related to blended learning and practical step-by-step guidance in helping you produce actual materials for your blended course (i.e., from design documents through creating content pages to peer review feedback at your own institution). Disclaimer: The BlendKit Course does not address technical issues associated with specific course management systems (e.g., Blackboard, Canvas, Desire2Learn, Moodle, Sakai, etc.). Please consult with the appropriate personnel at your institution for Learning Management System (LMS) training and for any required credentialing prior to offering a blended learning course.
Course Components/Navigation
Course Home | Schedule | Learning Activities | DIY Tasks | Readings | Blogging | Badges | Recordings | Stories
Your BlendKit Stories
Around the world many individuals and institutions have made use of the BlendKit Course to advance their blended learning practice in a variety of ways. You may find inspiration from reviewing a few excerpts from these stories. If you find that you have a story you want to share, please contact Dr. Kelvin Thompson at kelvin@ucf.edu.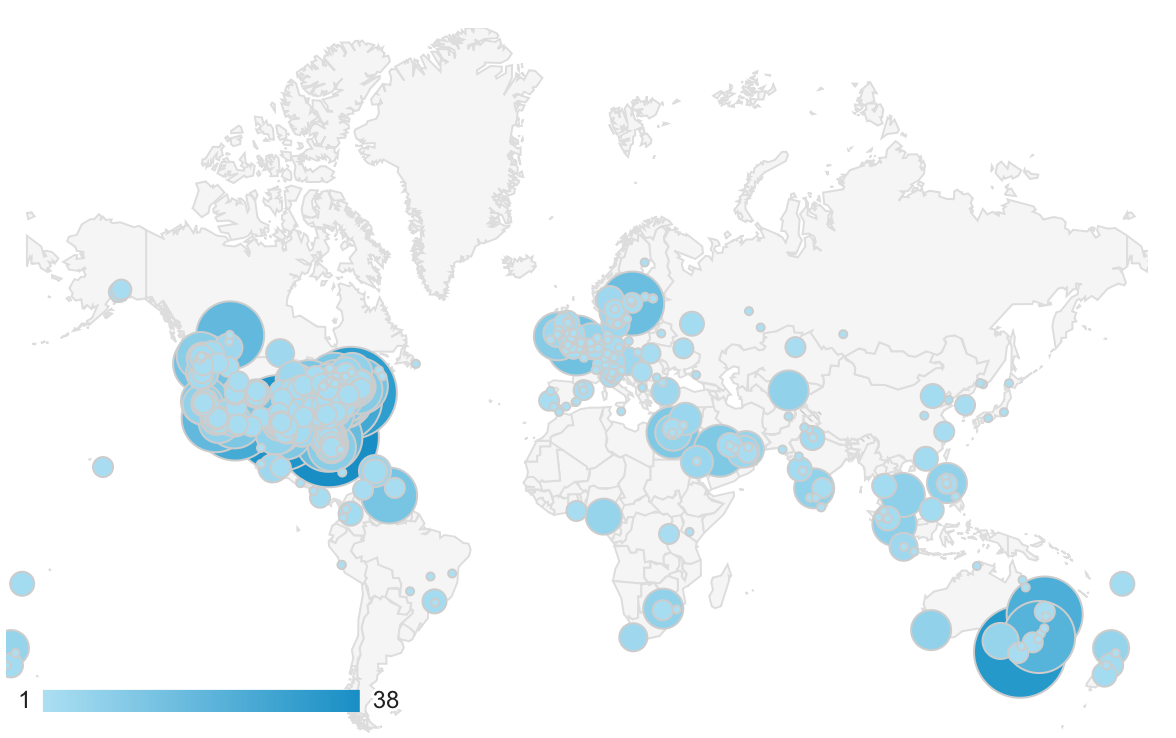 Map of User Access to BlendKit Course Materials (2018)
Mailing List
Get on the mailing list to stay informed about BlendKit developments, including information on the next facilitated cohort.
Make It Better
If you choose to re-use or remix any of the BlendKit Course materials in your own organization, we would love to hear about it! Also, if you have any ideas for improving any of the BlendKit Course components, please share them. Do you have examples of materials that would benefit others? We'd be happy to link to them or upload them to this site with attribution to your work. Please let us know. Please contact Dr. Kelvin Thompson at kelvin@ucf.edu, or just suggest improvements using the Ideas for BlendKit Improvements form.